Revenue Throughput Analysis is an ongoing process. Let us walk you through it one time.
The Revenue Throughput Analyzer is an analytic tool to identify root causes of revenue growth constraints and prioritize initiatives to remove those constraints.
The RTA process looks at operational processes as well as market-facing processes and analyzes close to 50 parameters within each process to really hone in on where the constraints are.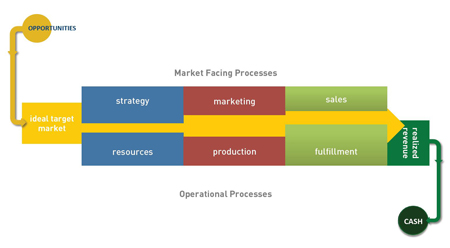 The root causes of your constraints become clear and approaches to solutions rise to the surface.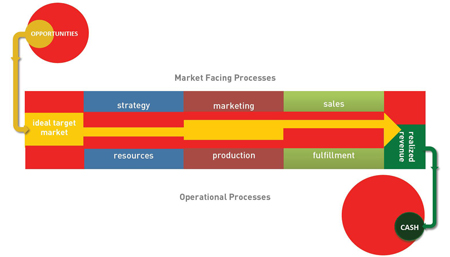 The Revenue Throughput Analyzer requires a commitment from leadership. Best results come when a team of three to five senior leaders can dedicate eight hours to wroking through the facilitated RTA process and analyzing results with a trusted CITEC business advisor. We can work out a time-frame that works for you.
Contact Steve Lockwood for more information:
This email address is being protected from spambots. You need JavaScript enabled to view it.
315-777-0556
The Revenue Throughput Analyzer is a program of Value Prop Interactive.