Marijean Remington Presented with the Tom Plastino Distinguished Service Award
CITEC was thrilled to present Marijean Remington, CEO of Atlantic Testing Laboratories in Canton, with the Tom Plastino Distinguished Service Award at our annual banquet on November 3 in Saranac Lake.
We present this award each year to an individual who is a driver for improving the North Country economy. The award honors CITEC founder and long-time director Tom Plastino. Previous awardees include Joe Russo from National Grid, Dave Zembiec from Jefferson County Economic Development, and Tricia Wilson from NYPA.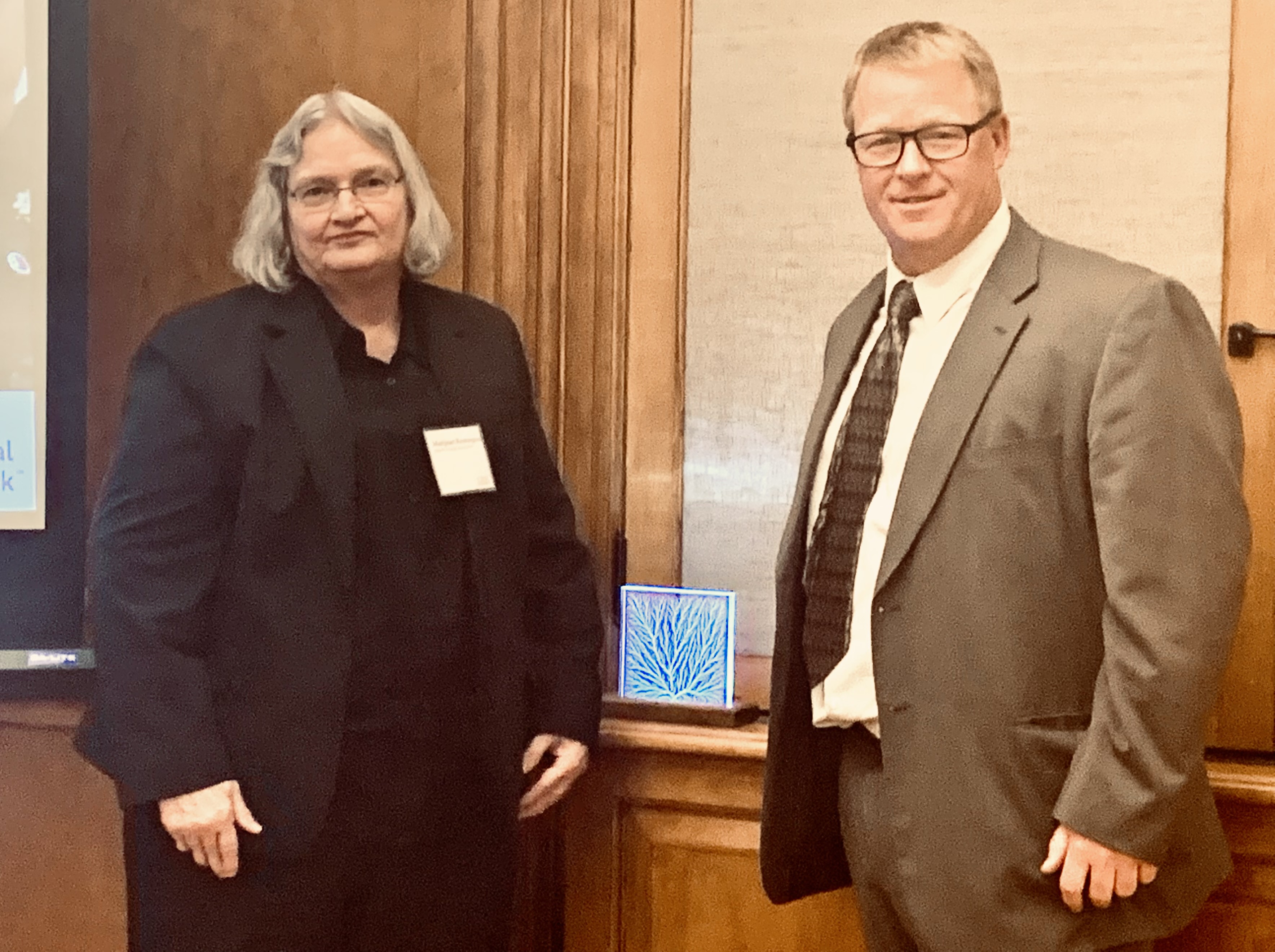 When Atlantic Testing Laboratories underwent a change in ownership and expansion, the company took advantage of financing opportunities provided by regional revolving loan funds administered by the St Lawrence IDA. Patrick Kelly, CEO of the St. Lawrence County Industrial Development Agency, explained that once Marijean Remington learned of these opportunities, she also realized it was important for every business in the North Country to be aware that there are all kinds of opportunities available to develop and expand businesses in the region. "Some people turn on the faucet and are glad the water comes out, whereas some people try to figure out the plumbing and how it all connects to the source. It's probably that engineering mindset. Marijean figured that not only is it important that these things are there, but also that businesses know about it."
For the past six years she has been the president of the North Country Alliance, an organization that runs a revolving loan fund and advocates for North Country business and economic development. She also volunteered to chair the small business working group that came out of a NYPA/ St. Lawrence County economic development study, and was instrumental in developing the Center for Entrepreneurial Leadership in SLC, an educational opportunity for anyone in the county to develop their business and leadership skills.
Steve Lockwood, CITEC Executive Director, said "We are fortunate to have her as an example, and also very fortunate that she is on our side."
In accepting the award, Remington noted that it was an honor to have been able to know, work with, and be influenced by Tom Plastino, for whom the award is named.