If you are ready to take your business to a new level, or if you are in need of gaining back recent losses, CITEC can help you build a growth strategy that starts with where you are, focuses on your needs, and builds on your strengths.
Comprehensive Strategic Marketing Plans
CITEC can help you build a marketing plan based on your business goals and needs, beginning with your value proposition and ending with a strategic and manageable action plan. Marketing plans include an hour of quarterly coaching to ensure you can continue to move forward throughout the year.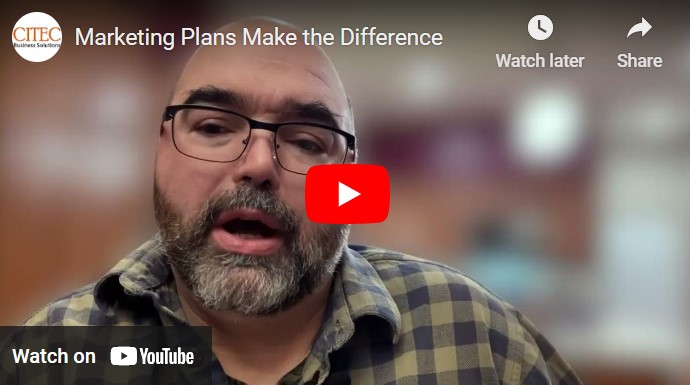 CITEC's strategic marketing process breaks down the important steps and helps you through them so the result is a visible, workable program to set you on a path to success.
Target Market: Ensure that you have a clearly defined target market that is right for your company
Value Proposition: Ensure that your value proposition clearly distinguishes your company
Branding: Develop the right messaging and imagery to convey your value to your customers
Media: Develop a balanced plan of self-generated, earned, and paid media that meets your needs
Sales: Ensure your marketing and sales are telling the same story
A strategic marketing plan is a simple process that results in big impacts.
Marketing Implementation
Find the right combination of in-house and outside expertise:
Brand Development
Website Development
Template and Content Creation
Social Media Strategy and Implementation
Business Development
Sales drive your business. If your approach is not producing the results you need, it may be time to try a different strategy. We can help you figure out where the bottlenecks in your systems are and how to approach them.
Pipeline and Prospect Management
Goal Setting -> Achievement
Sales Strategies and Closing
Customer Segmentation
Lead Generation
Let us help figure out where your growth opportunities really are! Call or email:
Steve Lockwood
315-777-0556
This email address is being protected from spambots. You need JavaScript enabled to view it.