Human Resources is a critical business function. From recruitment, hiring, and onboarding, to serving as a strategic partner for management and a resource for employees, the HR role is important to organizational success. Not all companies have a dedicated HR manager or team, but CITEC can help.
Whether you need assistance with training, or policy creation, or you need HR best practice consultation, we have the resources to assist you.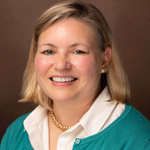 Sharon Van Auken is CITEC's primary Human Resources consultant. She holds HRCI certification as a Senior Professional in HR (SPHR), is a John Maxwell certified trainer, and has worked hands-on, day to day as an HR Director for many years. View Sharon's experience on LinkedIn .
Sharon can assist your business with training, documentation, labor law compliance, employee management, and strategic HR planning services. If there is a topic or need that you have that is not listed below, please reach out and we can customize a program for you or provide resources

Training and Consulting Services
Design and delivery of skills, compliance, soft skills, and leadership training
New-hire onboarding training
Employee relations mediation and programming
Facilitation and focus groups
HR Manager coaching
Management coaching
Team building
Policy and Employee Handbook development
Performance management and planning
Job Analysis
Job Descriptions
Documentation, proofreading and editing
Succession Planning
HR audits
Risk management
Workplace investigations
Compensation and benefits design/administration
Payroll best practices
Core Training Topics
Core modules can be delivered individually or combined to create a series. All are designed for onsite delivery but most can be customized for virtual delivery.
Management and Leadership
Managing Others for the First Time
Leadership and Influence
Improving Interpersonal Skills
Improving Communication Skills
Delivering Constructive Feedback
Effectively Navigating Difficult Conversations
Conflict Resolution
Dealing with Difficult Employees
Managing Change
Leading Change Initiatives
Customer Service Training
Coaching and Mentoring
Motivating Employees for Improved Productivity
Delegation
Performance Management
Attracting, Developing and Retaining Employees
Creating a Culture of Accountability
Today's Multi-Generational Workplace
Building Organizational Culture
Critical Skills
Interpersonal Skills
Communication Skills
Critical Thinking
Facilitation Skills
Negotiation
Delegation
Business Ethics
Business Writing
Emotional Intelligence
Workplace Professionalism
Compliance
Sexual Harassment Prevention (New York State Annual training)
Understanding Key Employment Laws
Civility and Respect in the Workplace
Diversity and Inclusion
Productivity
Time Management
Stress Management
Setting SMART Goals
Comprehensive Series Training Programs
6-week or 8-week programs
Onsite: Meet once per week for 4 hours
Virtual: Meet twice per week for 2 hours each class
Management Development Essentials (6 weeks onsite or virtual)
This series provides new managers with the basic skills necessary to develop highly productive teams. It is also a great refresher of key skills for seasoned managers. Learn more here.

Leadership Development Essentials (6 weeks onsite or virtual)
This training series takes managers to the next level. The program focuses on skills that will help managers transform their workplaces. Learn more here.

Critical Skills (6 weeks onsite or virtual)
---
Contact Steve Lockwood
This email address is being protected from spambots. You need JavaScript enabled to view it.
315-777-0556